ABOUT US
Beech Ridge Farm is committed to rearing all its chickens, turkeys, ducks and geese in a totally 'free range' environment. So during the day, most of our birds have free run of the farm – just as nature intended.
We sell a selection of quality meat from free range chickens to our superb chicken sausages. Whether you want your bird whole or jointed we can cater for your every need. Look no further this Christmas, as Beech Ridge Farm can supply you with the Christmas bird you desire. Whether it's Chicken, Duck, Goose or Turkey, we will make sure your Christmas dinner is one to remember.
---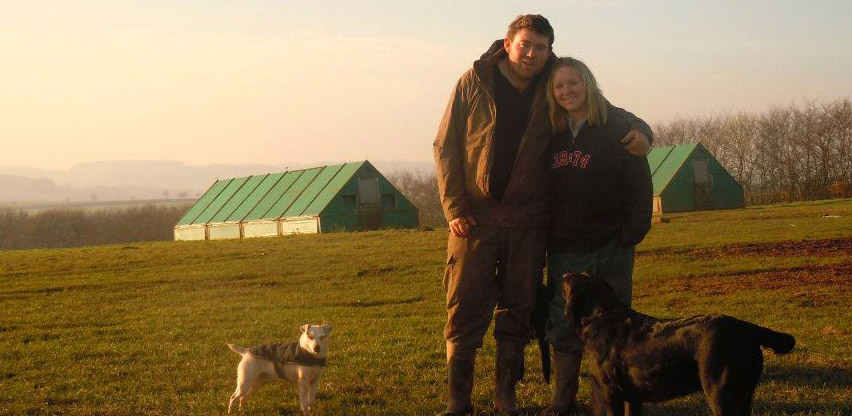 Established in 2009
Chris and Hollie started Beech Ridge Farm in November 2009 after moving from Chris's family farm to expand their poultry enterprise. Chris's love for poultry began as a child where he started rearing geese as a hobby. He became very successful, building up a very good reputation for the quality of his geese.
It was when he met his partner Hollie, that they decided to venture into the wonderful world of poultry. Now a fully established slaughterman Chris and Hollie supply quality free range poultry to many farm shops and local farmers markets and have many satisfied customers.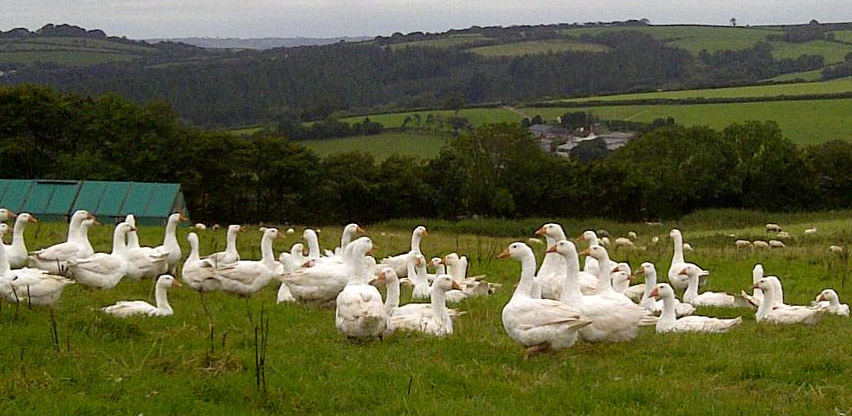 Stress Free
The processing of all of our birds is done here at Beech Ridge Farm by Chris who is a qualified slaughter man, this way we are able to make sure that our chickens do not have to experience long journeys to a factory and that they lead a stress free life right to the very end, ensuring that you receive the highest quality of meat and the highest welfare standards for our birds.
We have a range of products available fresh or frozen. Should you wish to have a selection of products, we can arrange delivery for a Poultry box and cater for your every need. Please feel free to contact us if you wish to collect your poultry direct from the farm.
Project name: Beech Ridge Farm – New Abattoir
Source of funding: European Agricultural Fund for Rural Development

Activity supported by the project: Poultry processing