Sweet Chilli Chicken Sausages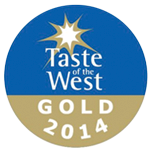 Pack of 6.
This product won gold at the Taste of the West 2014.
Made from the finest quality free range chicken our sweet chilli chicken sausages are the perfect alternative to pork sausage. Made from fine lean meat our sausages are a healthy option packed full of flavour. Who said healthy has to be bland!